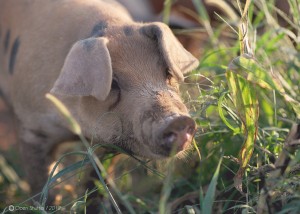 Thanks for your interest in our natural pork.   We have limited space in our current production system, so place your order early to make sure you are able to get one!
We are offering our naturally raised pork by the half or whole pig.  We will also have a limited supply of retail cuts available late in the season.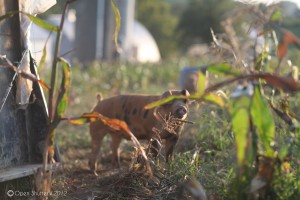 About our production:
The pigs are raised outdoors starting pasture and are supplemented with a whole grain, non gmo, antibiotic free feed.
Half Pigs are $3.75/lb hanging weight and require a $200 deposit.
Whole Pigs are $3.65/lb hanging weight and require a $400 deposit.
The above prices include all processing costs (hams, sausage, bacon, vacuum sealing, etc).  Hanging weight for a whole pig will normally be in the 185-230lb range with most falling in the 200-215 range.